5 tips for a successful wedding in los cabos
5 tips for a truly memorable wedding in Los Cabos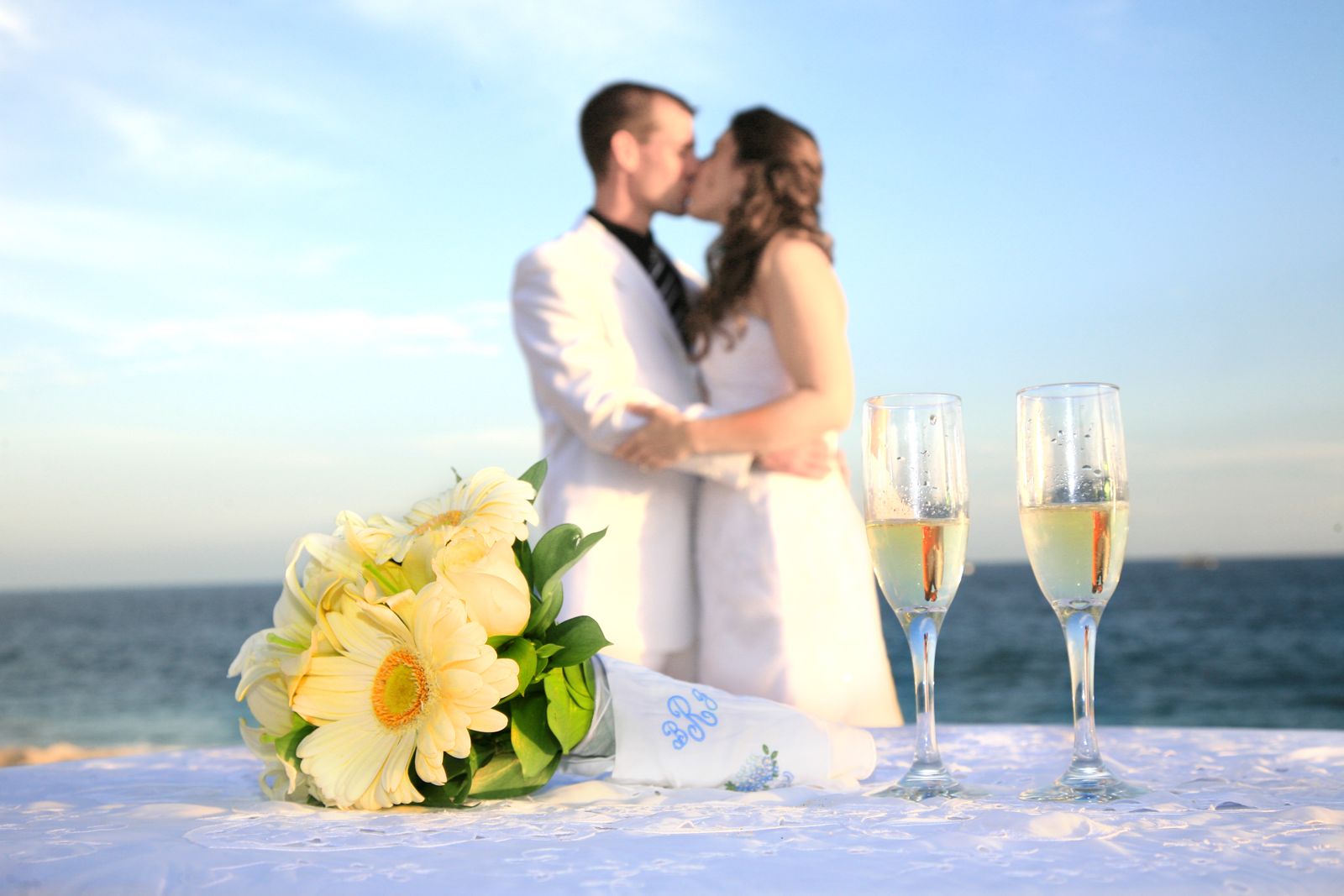 Over the past 15 years, Los Cabos has grown into one of the major wedding destination in the world, and for good reasons. With a broad selection of breathtaking settings, almost guaranteed sunshine outside of the peak of the hurricane season from end of July to mid-October, and year-round warm temperatures, setting your wedding in Los Cabos gets you almost half-way towards a successful and truly memorable wedding.
Still, the destination alone cannot guarantee success. A lots of details go into planning a wedding, and the least you leave to chance and to last minute decision, the best your chances for a truly memorable, blissful, stress-free big day.
There is no right or wrong way to plan a wedding. Chose the one that works for you, whether you want everything done for you, or you have clear expectations and want to get involved throughout the entire process. Be aware that a lot of details goes into proper wedding planning, and it will generate some stress.
Here are 5 tips to get you through a truly once-in-a-lifetime experience, and assure that any surprises will only be good surprises.
Plan long enough in advance
The further ahead you plan the more options you will have. Write it all down. Keep a clear checklist of what you need to do.
The best wedding venues are in very high demand, so it is advisable to plan long enough in advance to lock in your venue of choice for your wedding date.
Travel arrangements, flight and lodging, needs to be made long enough in advance to get you the best prices, especially during the high season, and even more, if you plan a fairly large wedding with lots of guests. Whether you rent villas or hotels, do not wait for the last minute. The best villas in particular book fast.
Advance booking will help you budget properly, as you will know exactly how many guests will actually come to your wedding.
Unless you live in Cabo or visit there several times a year and are very familiar with the destination, it is highly advisable to work with a local wedding planner who knows the destination and is experienced in working within your budget requirements. A full service wedding planner will assist you throughout the entire process and relieve a lot of stress from start to end, from the first contact to the moment you say: "I Do".
From the bachelor party and rehearsal, to the wedding ceremony and the wedding party, from the caterer, the bands, DJ, to the florists,hairdressers, makeup artists, photographers, a myriad of details go into properly planning a wedding. Let's face it, what may take you days or weeks might take hours or minutes to a wedding planner because that is what they do all day long and they are on the ground.
A wedding planner will also help you check licenses and other legal requirements.
Denni's Catering offers full-service wedding planning. We take care of every detail in your planning and do not leave anything to chance.
Make sure you know your exact budget before you start any planning. It's not fun to make big plans and then have to scale down. Starting your planning with a budget can save you a lot of heartache later.
Get everything in writing from your suppliers and give written confirmation in return. Make yourself aware of any additional costs that could be charged for such things as accommodation, travelling and meals; ensure all the details are in the contract.  Read your contracts.
Denni's Catering will help you work within your budget.
Set your style of wedding
Decide how many guest you will have. A destination wedding allows you to know precisely how many guest will actually attend your wedding, as all travel reservations are typically done in advance.
Decide what type of ceremony you want, and how formal or informal you want your party to be. Remember, almost everything goes in Cabo, from ultra-formal black-tie to bikini-style and everything in between. Denni's Catering can also accommodate all cultural requirements, having planned weddings in pretty much all major cultural traditions of the world.
Plan the pre and post wedding
Chances are that you and your guests will not just fly in and out for your wedding, but will most likely spend few days before and after the big event. With miles of pristine beaches, some of the best sports fishing in the world, world-class golf courses, top restaurants and nightlife, a broad selection of activities, spectacular whale watching, Los Cabos has a lot to offer to its visitors and proper planning can assure that yours and your guests' stay is as memorable as possible from the moment you land to the moment you take off.
Planning a wedding can be intimidating, but following simple tips will relieve a lot of stress and help you create one of the most memorable moment of your life!