Menus selection
Highlights of our menus selection
Denni's Catering offers gourmet cuisine from sunrise to sunset, preparing anything from tropical breakfast specialties, traditional Mexican fiestas, tempting tapas to elegant sit down dinners. Order breakfast, lunch and dinner in the privacy of your own villa, with a menu of your choice.
We invite you to explore our standard and specialties menus. Please note that there is a Minimum charge of 4 persons or items. Click here for our general terms and conditions.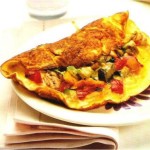 Served 6:00 a.m. to 10:30 a.m.
Norteño Breakfast (Delivery Only – US$10/p)
Mexican Breakfast (US$13/p)
Continental Breakfast (US$18/p)
Served 10:00 a.m. to 2:00 p.m. – US$28 per person
Served 11:00 a.m. to 3:00p.m. – Includes: 1 appetizer, 1 salad or dessert & 1 main course
Standard Menu (US$25/p)
De luxe Menu (US$30/p)
Premium Menu (US$35/p)
Served 5:00 p.m. to 10:30 p.m. – Includes: 2 appetizers, 1 salad or soup, 1 main course, 2 side dishes & 1 dessert
Standard Menu (US$35/p)
De luxe Menu (US$45/p)
Premium Menu(US$55/p)
NOTE.- FOR ALL MENUS LOBSTER IS SUBJECT TO LOCAL AVAILABILITY. IF LOBSTER IS NOT AVAILABLE, SHRIMP WILL BE SUBSTITUTED
Additional appetizer, soup, salad, sides or dessert: $5.00 per item/person
Additional main course: $10 – Standard, $17 – Deluxe, $20 – Premium / person
Margarita Taco Bar Dinner: $25 usd/person
Mexican dinner: $30 usd/person delivery only – $35 usd/person with service
Surf and turf dinner: $65 usd/person
Asian Flair Dinner: $45 usd/person
Thanksgiving dinner
Holidays dinners
From Hot dogs and Hamburgers, to salsa, to breakfast and salmon, to essential foods and a broad selection of beverages, Denni's Catering can prestock your villa with all the required supplies to ensure you a comfortable stay.
Private chef
Bartender
Entertainment